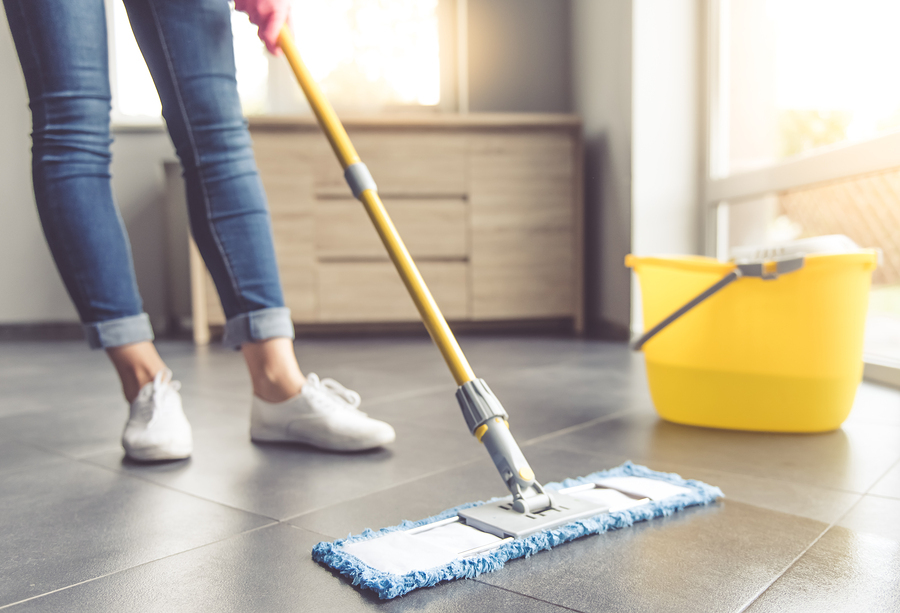 House Cleaning is a very stressful and tedious task and it takes so much physical effort on your part. But a clean house shows the dedication towards the importance of cleanliness. A clean home is not only improving the air quality but it also adds a positive effect on your mind. You will feel mentally more relaxed once you are in a neat and clean place.
But cleaning can become a very difficult task once you are working as a full time mom or wife. It is very clear, you won't get enough time to dedicate yourself to house cleaning. Especially in a city like dubai where life is a very fast pace and people don't often get time to do house chores properly. So in this case, people mostly opt for cleaning services company in dubai to get the work done. These cleaning companies are like a lifesaver, they are cost effective and easy to book.
But let say, you have time or you have a passion for house cleaning then you should know how to organize your task in a way that saves your time. Once you manage your tasks then you will have more time to spend with your family. So here are the four simple yet effective house cleaning methods that will give you the best results.
Divide Tasks in Smaller Parts
I think this is a great strategy to lower the burden on weekends. For example, even if you are doing a job, you can still do small tasks on daily basis to avoid more work on weekends. Stuff like laundry, dishwashing, dusting etc can be manageable bit by bit. Because if you didn't give one hour a day to cleaning then all tasks will be piled up and you have to spend more time on the weekend if you want to get all the work done.
I think the weekend should be spent with kids but if you dedicate 8 hours on cleaning then you don't have enough time and physical strength to go out with kids. So it is better to do 3 hour cleaning rather than spend 8 hours on the weekend. You can only achieve this by dividing house chores into smaller parts and give atleast 1 hour to cleaning unless you have money to hire a cleaning company dubai and let them do cleaning on behalf of you.
Let Your Kids Help You
It may sound like a crazy idea but believe me, it works like a charm. There is a curiosity in kids to learn new things so why not use their curiosity into our favor. Let them engaged in simple house chores and present it as a fun game. For example, let them clean their rooms, teach them dis washing or organize their clothes by color. Just make all the process a fun game and at the same time educational. This lesson that you teach them at this age will help them once they become independent.
Kids are very motivated to do new things and engaging them in house chores will surely take some load off you. Techniques, like giving a reward in the form of money, chocolate, toy or bringing them in parks, works every time. It is very valuable to teach them the importance of cleanliness so that they will be appreciated in everyone's eyes.
Makes It A Family Affair
Everyone lives in the same house so it is the duty of all people to chip in and take part in the house cleaning process. Whether it is your husband, kids or adults everyone should acknowledge their responsibilities towards their home and start helping in small chores. For example, someone does dishwashing and other do dusting or mopping. Dividing tasks will make the house cleaning process smooth and easier as compared to do it alone. Here you can get pest control services from trusted pest control companies in Dubai.
Hire a Cleaning Company or Maid
Yes, this is the easiest option you can take if you think you don't have any time to do deep house cleaning. Luckily, in dubai there are so many cleaning companies that can do tasks like house cleaning, office cleaning,  restaurant and pool cleaning on minimal charges. I personally think there some benefits of hiring cleaning services company in dubai:
Well Trained Staff – Cleaning companies have well trained professional cleaners that have years of experience in cleaning. They have already done so many projects so they know their job very well and they will you to make your house spotless.
High End Cleaning Products and Tools – Cleaning companies have state of the art cleaning tools and products that gives the best result. They have tools that can go into every corner and holes that you can't have access. They also use certified products that are not harmful to health.
Cost Effective – This is the main thing i like about getting cleaning company services as they are economical. For example, it will save you money on hiring a separate resource who will do all the cleaning. You can also save money on cleaning products and tools as the cleaning company brings everything with them. So, in short, you don't have to buy all this stuff. It is also better for your small kids, if we don't have the harmful chemicals in our home.
Freedom to Spend Time With Family – Do you want to hang out with your family on weekends or want to do house cleaning? Definitely, you want to spend quality time with your family. Hiring a cleaning company or maid will give you the freedom to move around without being worried about house chores.
Final Thoughts
House cleaning becomes easy once you organize your tasks intelligently. People who don't follow a proper schedule suffers on weekends when they waste all of the days on cleaning. As I already mentioned earlier, while living in dubai it is not easy to take out time to do house cleaning. There are very few families who can manage it while working as full time but fortunate you always have some smart options. You can opt for professional cleaning services dubai to get the cleaning work done. Happy cleaning!