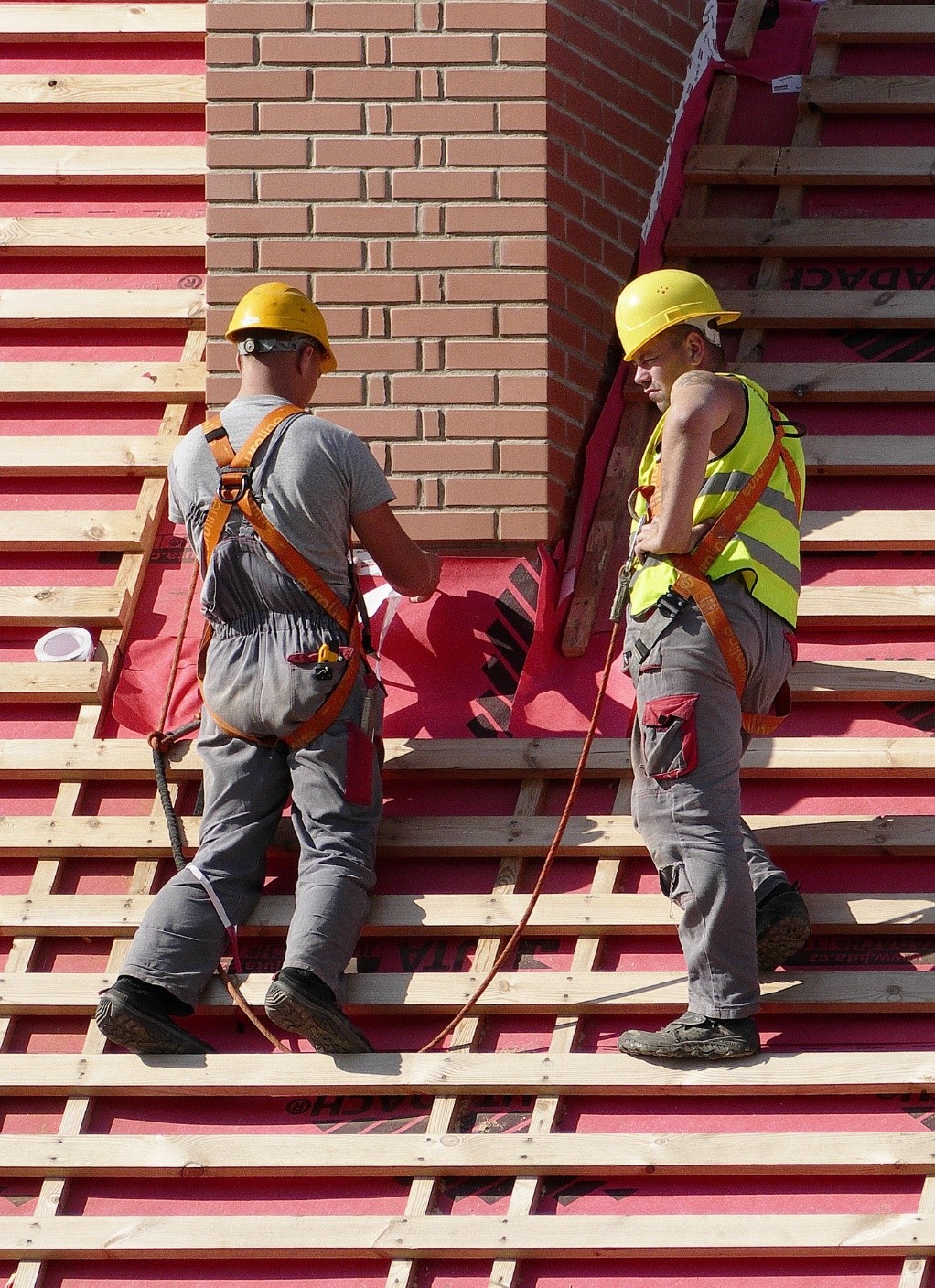 When it comes to certain things on your home, you want to make sure that you are working with someone who knows what they're doing.
It might not really matter in the long run if your painter can't tell the difference between poster paint and automotive paint, nor if your carpet layer completely forgot about the underlay – ok, yes, it matters, but your house won't fall down if these things happen, unlike if you end up hiring a dodgy electrician, plumber or roofer (see here).
Why you need to get a good roofer
Despite the number of people who like to DIY their own home renovations, there are somethings that are best left to the professionals. With roofs there is the idea that it is a simple job, just hammer in a few nails. Yet it is one of those areas that although you could do it yourself, if you don't actually know what you are doing you can often do untold damage to your house, without even realizing it.
One of the primary purposes of the roof on your house is to ensure that your house is weather tight. This is why there used to always be a 'builders shout' (roofing shout) when the roof of a new build finally went on, as it meant that the framework and foundations were protected, and the rest of the home interior could be started.
It is surprisingly easy for the unfamiliar person attempting to fix or install a roof to cause unseen damage to the roofing iron or tiles. Any damage that causes the overlapping sections to not actually overlap properly, or any damage that causes dents or holes in the surface of the roofing material, is making your roof less watertight.
The longer you leave your roof with minor damage, the higher the chance you will be looking at a full replacement significantly sooner than you think, but you also have a very high chance of discovering that the slow leak this damage has caused has been the perfect base to rot your framework. With luck this will all be noticed long before the first major storm sees you racing for buckets in your bedrooms.
How Do You Know They're A Good Roofer?
You're convinced that the professional roofing contractor is the way to go, but with so many cowboys out there how do you know that the one you are going to hire actually knows their job? Well, ask them. Ask their recommendation on what should be done. Not to try and trick them, because even the cowboys will be able to give a passable answer, but to genuinely find out what their opinion is on your options.
If you are able to get more than one contractor in to have a look at your roof the better, you will usually want more than one quote at any rate, but to be able to compare the opinions and options offered will give you a better understanding of what the problem is.
Before you do go ahead and hire a roofing contractor you can talk to friends and neighbors, or even local Facebook groups, and see if they have anyone they would recommend, and ask why. Sometimes recommendations are personal, what you really want is a recommendation of someone who has actually done a similar job to the one you need.
Also check to see if your prospective roofing contract has insurance. Most should have some form of public liability insurance that will protect both you and them if anything happens while they are working on your roof.
It is also a good idea to ensure that you have a physical contact address as well as a phone number and email. Often the flyby night type of business is unwilling to give out actual details that will mean you can track them down if they provide subpar workmanship.
Talk with them about what sort of warranty they offer. If they are installing a new roof for you, or replacing sections, they should at the very least be able to offer a full manufacturer's warranty for the materials. https://www.angieslist.com/articles/what-does-your-roof-warranty-cover.htm If they cannot offer this be a little weary, and most manufactures or suppliers of roofing materials will replace faulty materials on the condition that they have been installed correctly by an appropriately qualified or experienced tradesperson.