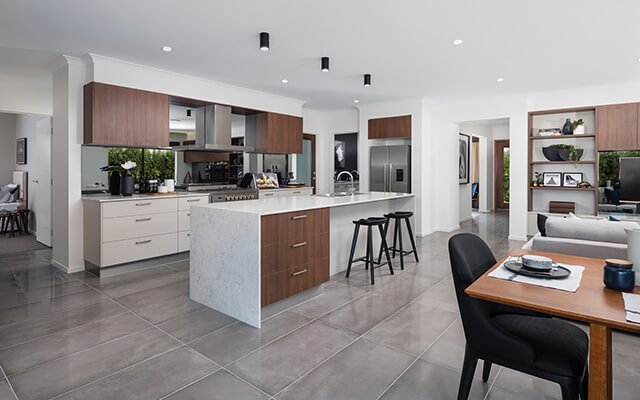 When it comes time to update or change the furniture in your home, you could just go to a furniture store and buy the latest models. But buying pre-made furniture has a downside. You may see the same couch, recliner, or desk in your friend's house. You are an individual, with unique taste and style. If you want more of a personal touch in your home, try making your own furniture. You don't have to be a carpenter to do it, however. Read on to see how you can create statement pieces from old or used furniture for your home. 

Acquire Furniture 

If you don't already have furniture you want to redesign, go thrift shopping. Drive around your local area and check out garage sales, or check out your local thrift stores. Look for furniture pieces that have the potential to become what you're looking for. You can transform bureaus into kitchen hutches, and old trunks into coffee tables. Look for simple things like old chairs that need new cushions. Cool pieces in desperate need of a good sanding and fresh paint are great finds. Get creative as you're looking for your items. 

Make It Your Own 

Now comes the elbow grease. Use tools, paint, and hardware to transform your thrifted items into personalized home decor. With the tools in your garage, you can transform an old bureau into a custom home bar. Try adding molding to plain wood surfaces to create depth and an elegant look. Be sure to use paint that is designed for the end result, such as exterior paint for outside pieces. Use proper seal coatings to protect from spills if you're placing the piece in the kitchen or dining room. 

Stage Your Personal Home Decor 

Paint your projects in a similar color scheme to add a unique feature to your home decor. Get inspired by your favorite colors or design styles. Add bamboo styled drawer pulls to a desk for a Zen-inspired office. Decorative corbels under shelves or in corners add a personal touch to your home. Once your DIY projects are completed, it's time to place them. Spread your projects out throughout your house to help your design elements flow from one room to the next. You can also place all of your projects in the same room to make it stand out, like a sitting room or a bathroom. 

Creating custom furniture can save you money and add personality to your home. A lot of furniture sells for under $20 in thrift stores and garage sales, where buying a new piece of furniture can cost hundreds or more. Buying paint, tools, and signature add-ons often leave you with extra material you can use on other projects. Show off your new statement pieces by hosting a dinner party or casual get together. A home says a lot about its owner, so make sure your home is sharing your creative and personal flair when guests arrive.